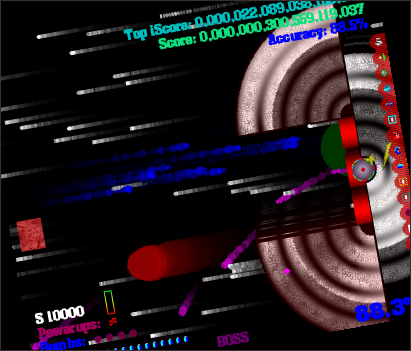 Here's a little of what you're missing!
PaddleSpace Demo
This is a limited demo. You'll be restricted to 10 Powerups, 10 Levels and an in game reminder.
Other than that you can still submit Internet High Scores and get a feel for the full depth of the game.
The fullgame contains more powerups, bonuses, levels, currency, a store, a boss, and more!
Minimum Requirements
Pentium III 800MHz
128MB RAM
25MB Free Disk Space
Windows 98 or above
Ordering
The full version of PaddleSpace is not yet available, please stay tuned for more information.